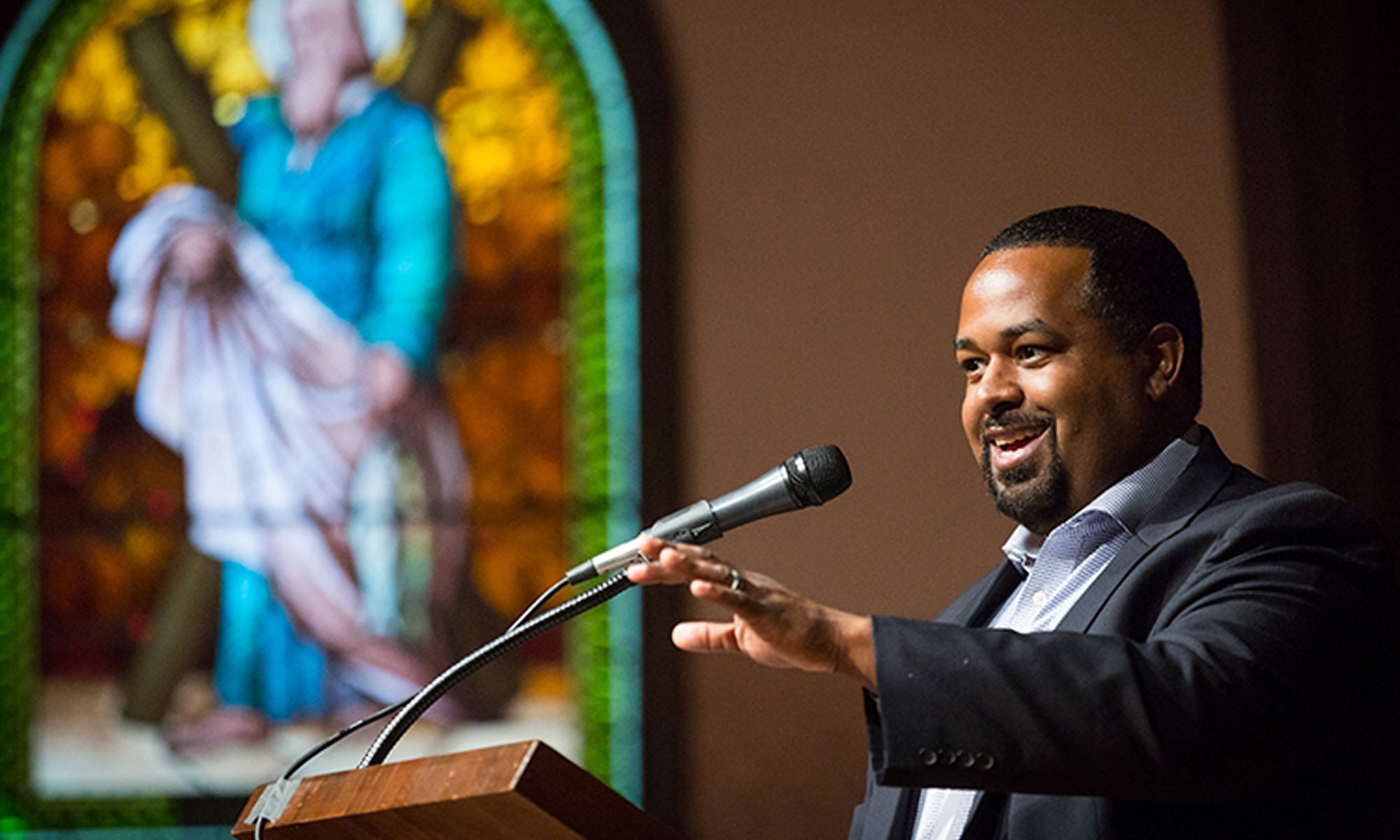 "The event was WONDERFUL! We had a packed house, and Joshua had a wonderful address!"
– Ellen Hekman, Calvin College
Joshua DuBois loves speaking to engaged audiences. He gives talks to audiences large and small about politics in America today, civility, effective community outreach, religion in the public square, diversity and inclusion, management, and government service.
For example, Joshua keynoted the annual gala for Habitat for Humanity of Greater Chattanooga, helping that organization raise the profile of their critical housing work. Check out coverage in local media here.
He delivered the William Belden Noble Lecture at Harvard University's Memorial Church, sparking a needed conversation on campus and in the community.
He has spoken in venues large and small, religious and non-sectarian, from the Brookings Institute to Calvin College, Boston University to the Carter Presidential Library to the Center for Urban Families, and many others as well.
Joshua would love to come speak to your university, company or nonprofit. Just fill out the form on this page, and we'll be in touch soon.
---